Is the S&P 500 About to Roll Over or Hit New Highs?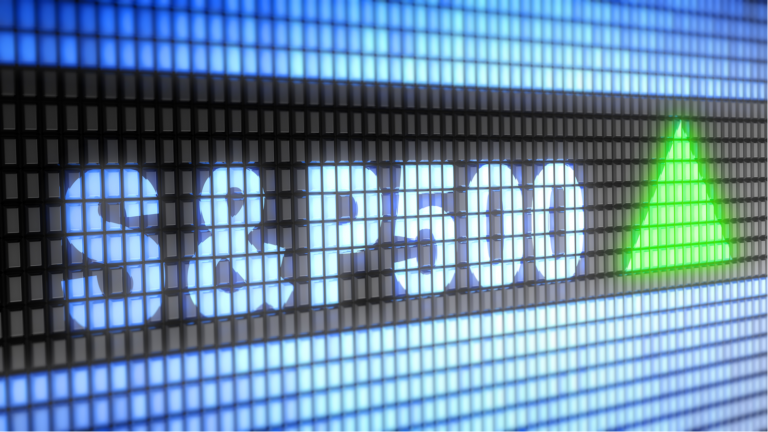 Source: Pavel Ignatov / Shutterstock.com
The SPDR S&P 500 ETF (SPY) is the go-to exchange-traded fund for stock investors looking to buy or sell the S&P 500 index
After a strong run in 2021, we've been in a correction almost all year
After a monstrous 11-day rebound, investors are wondering what's next from here
The SPDR S&P 500 ETF (NYSEARCA:SPY) is a favorite among many investors. Whether looking to dollar-cost average into the market or hedging against a potential decline, the SPY stock has become a go-to investment vehicle.
Other favorites include the Vanguard 500 Index Fund ETF (NYSEARCA:VOO). For those that want more tech exposure instead of a copy-cat S&P 500 fund, there's the Invesco QQQ ETF (NASDAQ:QQQ), which tracks the Nasdaq 100 index.
In any regard, this has not been an easy start to the year. Due to a two-day rally at the end of January, the Nasdaq narrowly avoided its worst one-month start to a new year in its 50-year history. Think about that for a minute!
After correcting 14.5% from the all-time high on Jan. 4 — the second trading day of the year — to the February low, the S&P 500 found its footing. Now the SPY stock ETF has rallied 11% in 11 trading sessions and is up 12.5% from the low.
That's a great showing from the bulls, but is it about to unravel?
| | | |
| --- | --- | --- |
| SPY | SPDR S&P 500 ETF Trust | $456.80 |
There are Still Risks in the Market
As a natural bull, I'm happy with the recent rally. Ecstatic, really. However, the issue at hand is that we've rallied so far, so fast.
One could argue that we fell too far too fast and I believe there is a reasonable argument there. However, we can't ignore the realities of the situation. They include:
Clarity from the Federal Reserve is enormous — we know what it's going to do — but it is hawkish and raising rates
Inflation remains persistent, be it via wages, supply chains or higher input costs
Oil prices continue to rage higher
Breaking those down a bit more, it's great that we know what the Fed is going to do. We have a roadmap from the central bank to follow and the market loves clarity. However, let's also not pretend that Jerome Powell and his friends are dovish right now — they're not. The Fed is raising rates and looking to reduce its balance, not add to it.
Inflation has many considerations. On the plus side, the labor market is relatively strong. However, prices continue to rise and that's squeezing both the consumer and businesses. Higher input costs — ranging from semiconductors to fertilizer — are a drag and someone's always on the hook for it, be it customers or producers.
Lastly, oil and commodities continue to rise. The main focus has been oil and understandably so. In Europe, it's having a profound effect, as heating and fuel costs explode. Americans moaning about $4-a-gallon gas should try filling up across the pond.
Regardless, the reality is that every extra dollar the world spends putting gasoline in their car is one less dollar that goes into discretionary spending. Same with the rising price of wheat, sugar, beef, soybeans and other commodities.
Bottom Line on the SPY Stock
I'm not saying the market didn't deserve to rally. Rather, I'm pointing out the reality that we're at a crossroads as we come into the second quarter.
Specifically, the crossroad is this: Are we seeing a massive dead-cat bounce that will ultimately fail and turn lower, or are we seeing the start of a new sustainable uptrend?
To know the answer, we'll need to see SPY stock pull back and see if and where support comes into play. I would love to see it hold the $447 to $450 area. that's where the 10-day and 200-day moving averages come into play.
If support doesn't come to fruition, then the market may begin to roll back over and we'll need to start looking at some key downside levels. Specifically, $440 and the 50-day will have my attention below $447.
On the date of publication, Bret Kenwell did not have (either directly or indirectly) any positions in the securities mentioned in this article. The opinions expressed in this article are those of the writer, subject to the InvestorPlace.com Publishing Guidelines.


Read More: Is the S&P 500 About to Roll Over or Hit New Highs?