Building on CRISPR success, Intellia inks deal for new manufacturing facility in Waltham,
Just days after Intellia granted the rights of some of its CRISPR-edited natural killer cells for oncology, it's entering a lease agreement to build a 140,000 square-foot facility for its CRISPR-based therapies.
The new facility will be in Waltham, MA, and open in 2024. It will support preclinical through commercial supply in vivo and ex vivo, and after it gains regulatory approval, will help support the expanding pipeline and commercial readiness by adding more capacity and capabilities.
"As Massachusetts continues to be the headquarters for Intellia, we were excited to expand our current Cambridge campus to include Waltham," a company spokesperson said in response to an email from Endpoints News Wednesday. "Waltham is an attractive place based on its proximity to Cambridge and availability of space for our workforce."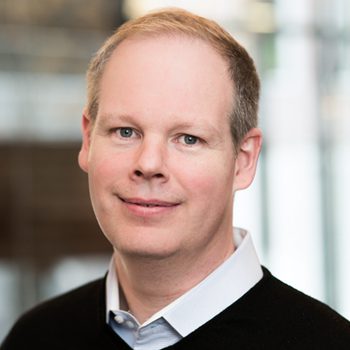 Glenn Goddard
The project is being managed and built by Alexandria Real Estate Equities. In November, the Alexandria Real Estate group announced that it will make a push to bring R&D and "next-gen manufacturing" to North Carolina's Research Triangle through a series of acquisitions. The company bought a 95-acre parcel on Cornwallis Road to build the Alexandria Center for NextGen Medicines, a 125,000-square-foot site. It contributed to the $76 million that Fujifilm Diosynth secured for a 40,000 square-foot site in Watertown, MA. It also signed on with Moderna for its new 1 million-square-foot headquarters.
"Choosing a long-term lease agreement provides Intellia with greater manufacturing flexibility and only a modest financial upfront requirement compared with building our own facility from the ground up," CFO Glenn Goddard said in a statement, though the company would not disclose terms of the deal. "We look forward to working with Alexandria as they build this new facility."
Alexandria's executive chairman and founder Joel Marcus went on Fox Business in January and said that in 2021, the company experienced its highest annual leasing volume in company history, at $9.5 million, doubling what it had done in previous years. Going forward, the company is expecting to take in more than $600 million in annual revenue by 2025, he said.
"We're seeing new modalities that weren't available to us in past years. There are thousands of compounds now in clinical trials that will make much more targeted cures and therapies possible," he said. "We have also 1,000 innovative clients, most are demanding an immediate space for their R&D, and to build the path of future growth, and that's really fueled our business."
In 2021, Intellia became the first company to show that CRISPR can work directly in patients. The biotech was co-founded out of a lab from 2020 Nobel laureate Jennifer Doudna, and it used CRISPR/Cas9 to cut a gene out of the liver cells of patients with ATTR amyloidosis. Patients with ATTR amyloidosis experience a buildup of a misshapen protein called TTR, which damages organs throughout the body. Patients who received a high dose of the therapy saw protein levels fall between 80% and 96%, though, which indicates that the therapy cut the genomes.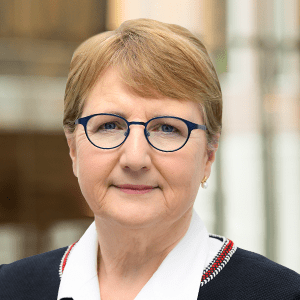 Eliana Clark
Intellia is teaming up with ONK, based in Ireland, to give it non-exclusive rights to its ex vivo CRISPR/Cas9-based genome editing platform and LNP delivery tech, as well as exclusive rights to guide RNAs for up to five allogeneic therapies. That deal excludes ONKT-102, its lead product for patients with refractory multiple myeloma, and makes the company eligible for a $184 million payout. It also spent $45 million cash on an unknown Berkeley spinout called Rewrite Therapeutics, in the hopes of finding CRISPR 2.0.
"As Intellia continues to advance a growing number of innovative CRISPR-based medicines, the ability to efficiently and reliably manufacture our products is crucial to our mission of bringing transformational medicines to patients with life-threatening diseases," said Intellia CTO Eliana Clark. "This new facility is a strategic investment, which in combination with existing capabilities and partnerships, will provide us with significant manufacturing capacity and accelerate the clinical development and future commercial production for our therapeutic candidates."


Read More: Building on CRISPR success, Intellia inks deal for new manufacturing facility in Waltham,