Avalo Therapeutics to lay off 33% of staff amidst market struggles and penny stock status –
Ava­lo Ther­a­peu­tics is con­tin­u­ing to hit bumps in its jour­ney as it is ex­e­cut­ing a work­force re­duc­tion to fo­cus more on its pipeline.
The Rockville, MD-based biotech an­nounced that it would be com­mit­ting to a staff re­duc­tion in March. Ac­cord­ing to the com­pa­ny, it will be re­duc­ing its head­count by a third to tight­en its fi­nan­cial belt. The com­pa­ny al­so stat­ed that this move would help it suc­cess­ful­ly achieve its ob­jec­tives for the rest of the year. Ac­cord­ing to a Form 10-K fil­ing, the com­pa­ny had 44 em­ploy­ees at the end of 2021.
With the staff re­duc­tion, the com­pa­ny is look­ing to fo­cus on its de­vel­op­ment pipeline. Most no­tably, the com­pa­ny is head­ed to­ward the da­ta read­out for its Phase II tri­al of AVTX-002, a mon­o­clon­al an­ti­body for im­mune-in­flam­ma­to­ry dis­eases.
The com­pa­ny is al­so look­ing to ad­vance R&D for AVTX-803, an oral ther­a­peu­tic in­tend­ed to treat leuko­cyte ad­he­sion de­fi­cien­cy type II (LadII). Da­ta from this tri­al are ex­pect­ed in the fourth quar­ter of this year.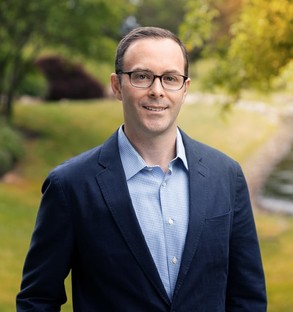 Chris Sul­li­van
The com­pa­ny has been stum­bling in the first quar­ter, as CEO Mike Co­la and CFO Schond Green­way stepped down in Feb­ru­ary to "pur­sue oth­er in­ter­ests," ac­cord­ing to a press re­lease. They were re­placed by Gar­ry Neil, the CSO at the time and a J&J vet­er­an, and Chris Sul­li­van, the chief ac­count­ing of­fi­cer.
The past year has not been kind to Ava­lo, as it re­cent­ly dropped to pen­ny stock sta­tus. The com­pa­ny's share price $AVTX has record­ed an 85% drop since last year. Since Thurs­day's open­ing bell, its share price has been trend­ing down­wards, drop­ping by 10%.
The cur­rent bear mar­ket con­tin­ues to pum­mel the biotech sec­tor, as small com­pa­nies are con­tin­u­al­ly feel­ing the weight of the mar­ket, lead­ing to lay­offs and fa­cil­i­ty clo­sures across the board. Though some pub­lic com­pa­nies have man­aged to raise new funds off pos­i­tive da­ta re­leas­es, they have been few and far be­tween.


Read More: Avalo Therapeutics to lay off 33% of staff amidst market struggles and penny stock status –